Specifications
Redispersible Latex Powder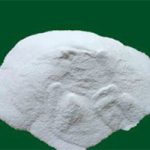 | | |
| --- | --- |
| Item | Specifications |
| Apperance | White or yellowish powder |
| PH | 5.0~9.0 |
| Bulk Density,g/L | 300~600 |
| Solid Content,% | ≥98.0 |
| Burning residue,% | ≤13 |
| Mean particle size D50,μm | ≤100 |
| Drawing length,Mpa | ≥6.0 |
| Elongation at break,% | ≥200 |
Packing & Storage
| | |
| --- | --- |
| Packing | In 25KG triple paper plastic composite bag or as per customer's requirement |
| Storage | Store under 30℃ and moisture-proof environment. |
| Shipping | Not regulated as dangerous goods. |
General Information
1.1 Safety Information
Not regulated as dangerous goods
1.2 Stability and reactivity
| | |
| --- | --- |
| Reactivity | Contact with incompatible substances can cause decomposition or other chemical reactions. |
| Chemical stability | Stable under proper operation and storage conditions. |
| Possibility of hazardous reactions | Under normal conditions of storage and use, hazardous reactions will not occur |
| Conditions to avoid | Incompatible materials, heat, flame and spark |
| Incompatible materials | Avoid contact with oxidants, acids, alkalis. |
| Hazardous decomposition products | Under normal conditions of storage and use, hazardous decomposition products should not be produced. |
Health hazards
FIRST AID
Inhalation
According to the material form, it is not the normal way of contacting.
Move victim into fresh air. If breathing is difficult, give oxygen and consult a
physician immediately.
Skin
No harm in general situation.
No harm in general situation. First aid is not needed.
Eyes
This product may cause temporary discomfort following direct contact with the
eye.
Rinse thoroughly with plenty of water for at least 15 minutes and consult a
physician if feel uncomfortable.
Ingestion
Accidental ingestion of the product may be harmful to the health of the
individual.
Never give anything by mouth to an unconscious person. Call a physician
immediately.
Frequently Asked Questions
What is Redispersible Latex Powder?
Redispersible latex powder is an essential and important functional additive for "green environmental protection, building energy saving, advanced multi-purpose" powder building materials – dry mixed mortar, which can improve the performance of mortar, improve the strength of mortar, and improve the bonding strength of mortar and various substrates. Improve the flexibility and deformability of mortar, compressive strength, flexural strength, wear resistance, toughness, adhesion and water retention ability, constructability. In addition, the hydrophobic glue powder can make the mortar have good water resistance.
What is Redispersible Latex Powder mainly used for?
Redispersible Latex Powder is mainly used in: internal and external wall putty powder, tile binder, tile joint agent, dry powder interface agent, external wall insulation mortar, self-leveling mortar, repair mortar, decorative mortar, waterproof mortar and other dry mix mortar.
How does Redispersible Latex Powder work ?
Redispersible latex powder is a kind of powder binder made by spray drying of special emulsion (high molecular polymer). The powder can be quickly dispersed to form an emulsion after contact with water, and has the same properties as the initial emulsion, that is, a film can be formed after the evaporation of water, which has high flexibility, high weather resistance and high adhesion to various substrates.