PVA is a versatile polymer with various industrial applications. Sinopec's PVA product line offers different types of PVA, each tailored to specific applications and requirements. Here are some commonly available PVA grades from Sinopec:
Sinopec PVA 088-04 (PVA 0488)
Sinopec PVA 088-04 (PVA 0488)
Sinopec PVA 088-20 (PVA 1788)
Sinopec PVA 088-50 (PVA 2488)
Sinopec PVA 088-05 (PVA 0588)
Sinopec PVA 088-20 (PVA 1788)
Sinopec PVA 088-35 (PVA 2088)
Sinopec PVA 088-05 (PVA 0588)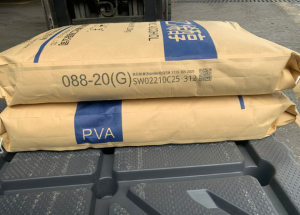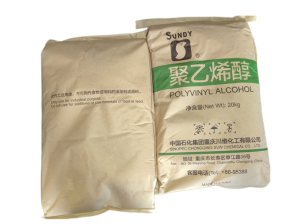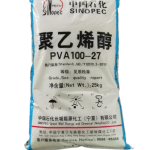 Standard Grade PVA: Sinopec produces standard-grade PVA, which is widely used in industries such as textiles, paper, adhesives, and construction. This type of PVA offers excellent film-forming properties, adhesive strength, and water solubility. It is often utilized in the production of textiles, paper coatings, packaging materials, and as a binder in construction materials.
High Strength PVA: Sinopec also manufactures high-strength PVA, which is specially formulated to provide superior mechanical strength and tensile properties. This type of PVA is commonly used in applications that require enhanced toughness and durability, such as fiber reinforcement, composites, and industrial coatings.
Low Viscosity PVA: Sinopec offers low viscosity PVA, which exhibits excellent flow characteristics and film-forming properties. This type of PVA is particularly suitable for applications such as surface coatings, emulsifiers, and as an additive in various industrial processes.
Fully Hydrolyzed PVA: Sinopec's fully hydrolyzed PVA is produced through a comprehensive hydrolysis process, resulting in a high degree of hydrolysis. This type of PVA offers exceptional water solubility and is often utilized in applications like water treatment, textile sizing, and as a raw material for the production of specialty chemicals.
Partially Hydrolyzed PVA: Sinopec also offers partially hydrolyzed PVA, which provides a balance between water solubility and film-forming properties. This type of PVA finds applications in industries such as packaging, adhesives, and coatings, where a combination of water solubility and adhesion is required.
It's important to note that Sinopec's PVA product range includes various grades beyond those listed above, as they cater to different industrial needs. The specific PVA grade selection depends on factors such as desired properties, application requirements, and environmental considerations.
Sinopec's commitment to quality, extensive research and development, and adherence to international standards make their PVA products reliable and trusted by industries worldwide.